Kiru sighed at the raving boy. "I will not be lectured by a fool, firstly. What I have or haven't done in the past is up to me, I have to live with it. However a ninja who doesn't go every length to save his village is a fool and a coward. So what if someone asks for payment in return for services? Do you live in a fantasy world where people will throw their lives down for you just at your word? Whether or not I help Kumo is up to me, and should I request a favor i'd hope you would be obligated to return it for asking me to face that man once more. The Hells Angel controls my actions about as much as you can defend you village."
The last bit may have been a bit callous, but this boy had little right to even be talking to him about such a subject.

Sighing and turning to Adam he nodded at his request. "You, unlike your friend here, seem honorable request. His body should lie with his family and be kept safe."
He thought for a moment, but he had another question he knew he had to ask. "I'll wait for you inside the village, where I will also investigate your innocence but I have a bit of a selfish request if I may."
He pulled off his mask, returning it to his scroll so he could look at the boy with honesty in his eyes. "I heard rumours he was an Uchiha, and therefore there is power in his eyes, his will if you may. While you must atone for the sin of his death, be it accident or not, there are others to carry on his will for the leaf. I had a friend, an uchiha, who died much before his time. His will is being perverted by a man named Youka and I would like Isshin's friends to have the chance to carry on his spirit, the chance I never get. You may not believe me, and if not, go ahead and return the body to the earth. Should you believe me, I will make sure his friends get the chance to carry on his will."
The "Okayest" in the world
Spoiler: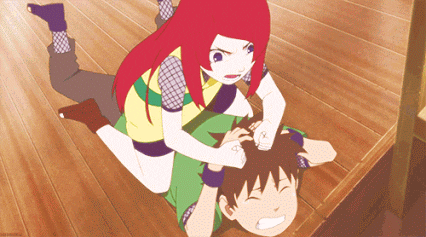 Kama Uzumaki
Health: 25
Chakra: 31
Stamina: 6
Speed: 29
Strength: 6