Kiru would hop off the tree, and remove the dark coat of Koukan, making it float over to a branch. This action was more directed at Kaos then anything. "I never said I was a part of Konoha, but i do this on behalf of them. I refuse to let an innocent life be for nothing, and should it have been an accident i will personally prove your innocence. But any life taken must be repaid, no matter the intentions. That boy has family who would likely rather they take the body then you, and you can atone for your crime by serving your village, either in prison or as its sword."

He would, for the most part ignore the rest of Kaos's actions, and stopped about 10 meters away from them. "Forcing people to come after you out of vengeance is no way to make them grow strong. As I said, I will prove your innocence, should you be telling the truth, but I cannot let you leave."

Turning to Kaos finally, he Said, "I don't plan on harming anyone, but don't tell me my reasons. You who abandoned your own village and refused the help offered to you."
He didn't know quite how he knew that, it was like a hazy memory. but he knew this boy had little right to talk to him about doing no harm.
The "Okayest" in the world
Spoiler: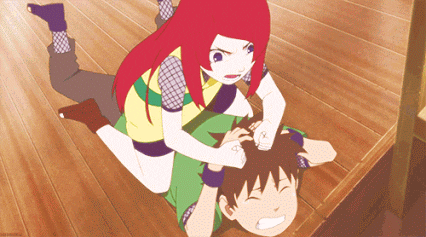 Kama Uzumaki
Health: 25
Chakra: 31
Stamina: 6
Speed: 29
Strength: 6