Mikaela Senju

Genin

Ryo

: 40000

---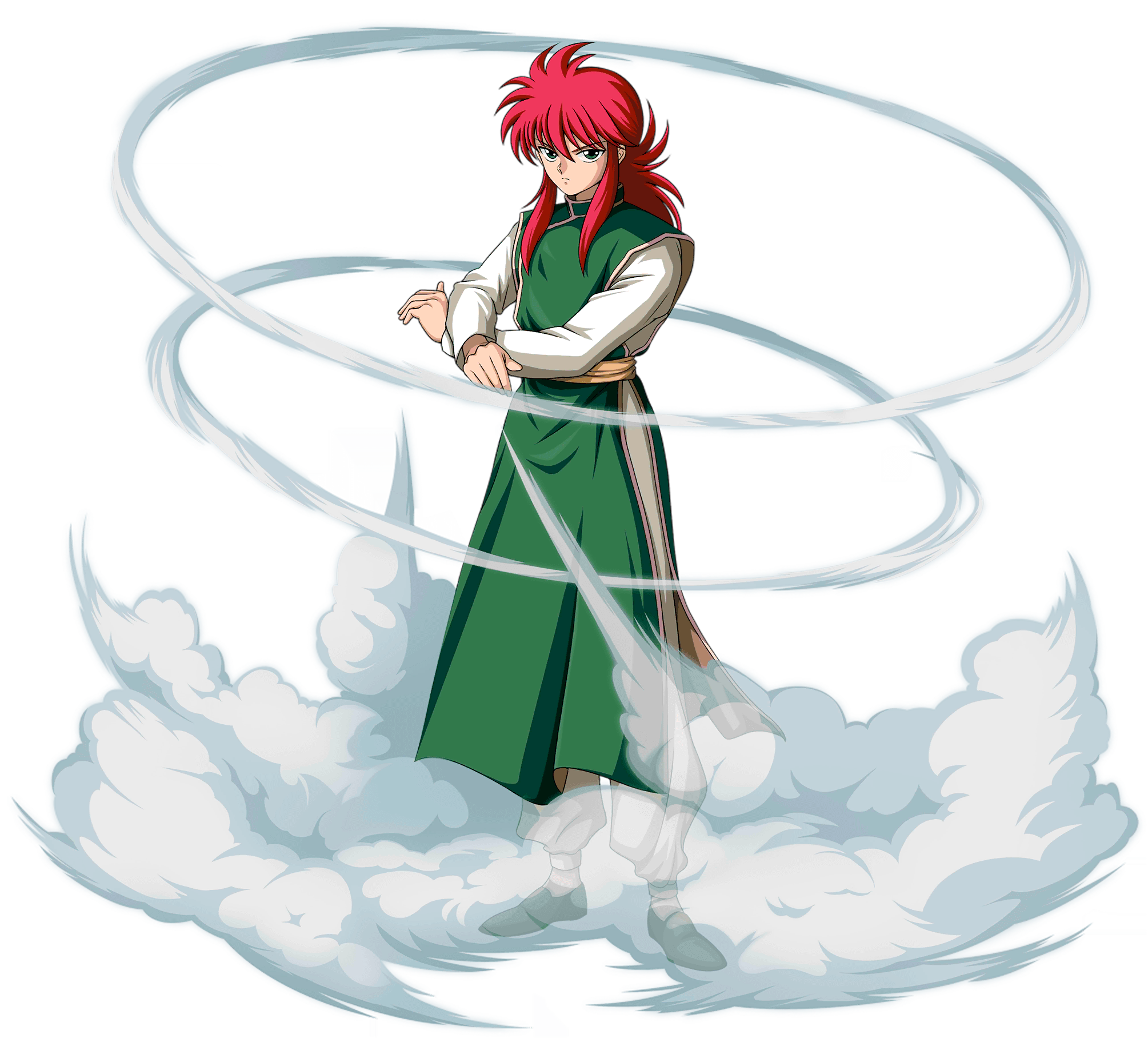 Mikaela Senju
Basic Information
Age:
 16
Birthday: January 1
Gender: 
Male
Height:
5'5"
Weight:
140 lbs
Health:
100
Appearance:
Mikaela
 has bright green eyes, as well as long vibrant red hair, with two long forelocks on either shoulder and the rest on his back. He is occasionally mistaken for a female because of his long hair and delicate features. Mikaela can be seen wearing his usual light-colored Chinese-style battle outfit with a yellow pane. He does however wear a green one as well. He also is seen wearing a white martial arts outfit with gold trim and a pink sash tied around the left side of his waist and the folded sleeves on both of his sleeves and pants and the high-neck on his uniform are dark blue.
 Mikaela has a lean build to him, however, his frame is relatively small and lacking in muscle but not definition.
Personality:
Mikaela 
is extremely bright and able to be objectively critical in his analysis. He loves new ideas and becomes excited over abstractions, theories, and even music. 
Mikaela
 loves to discuss these concepts with others. He may seem "dreamy" and distant to others, because he spends a lot of time alone, thinking. He is tolerant and flexible in most situations unless one of his firmly held beliefs has been challenged.
Mikaela 
is a shy person, not well to walk up to someone and just start a conversation. Though, underneath his shyness, he is a very nice person and respects almost anyone. He can handle tough situations but he can sometimes work himself into a corner. Mikaela
 always puts himself down, saying it's his fault if anything bad happens around him.
When he is sad, he always puts up a fake smile so he doesn't have to listen to people saying, "what's wrong," or, "what happened?" He doesn't like talking to people about his problems, so he just bottles everything up inside of him. He likes to read and write stories, to help relieve his stress.  He respects everyone and he gets embarrassed when someone points out something he does "well".
Mikaela
 is interested in security and peaceful living. He has a strongly-felt internal sense of duty, which leads him into a serious air and the motivation to follow through on tasks. 
Mikaela
 is uncomfortable expressing affection and emotion to others. Though, he does smile a lot when he is uncomfortable. He has an excellent ability to take any task and define it, organize it, plan it, and implement it through to completion.
Under stress, he psyches himself out sees nothing but everything that can go wrong. He will berate himself for things that he should have done differently, or duties that he had failed to perform. He will lose his ability to see things calmly and reasonably and will depress himself with his visions of doom. While he generally takes things very seriously,
Mikaela 
also usually has an offbeat sense of humor and can be a lot of fun.
Mikaela
 has a difficult time saying "no" when he is given more work than he can handle. For this reason,
Mikaela 
may be unwittingly taken advantage of. 
Mikaela
 could be characterized as brave, although he does not like confrontation, he would give his life for another person just so they could live.
History:
Mikaela grew up with a loving family. Mikaela's mother always gave him a big hug and referred to him as her "little lotus".  They would sit and drink tea while she told him stories about her childhood. When the weather was especially nice they went out and searched for flowers to put on the table.  His mother's favorite was the lotus. He tried his best and searched everywhere for it to make his mother happy. 
Although, his parents did try their best to give Kohaku a normal lifestyle by taking him out to play in secluded areas.  Kohaku's favorite game to play in the woods was hide and seek because he had a natural sense of his surroundings. They also told him about how the clan is a master of wood release.
This new knowledge about his abilities amazed Mikaela and he wanted to learn more.  He asked his family frequently if he could learn but they told him to wait until he was older.  They wanted him to enjoy his childhood as much as he could before he had to face the harsh reality they knew of.
Tea times with his mother soon became lessons about social etiquette, how to treat others, and hand signs. His mother taught Mikaela how to cook and cook special meals based on his hand sign performance.  For every large increase in hand sign count per minute, she'd cook him his favorite dish: House Special Ramen.  Kohaku trained his hand signs every day to get his favorite dish. 
He had no real problems throughout the academy, made few friends, and kept even less throughout his end with the basic training. His teachers were nothing special, just run-of-the-mill shinobi's who capped their talent at the most basic level. Still, the ones who taught him were men, and they seemed honest and capable enough to be real full-fledged shinobi. He was shy and quiet but he finally graduate at the age of ten and became a genin.
Likes:
Music
Food
Plants
Reading
Playing Around
Helping people
Sleeping
Dislikes:
Confrontation 
Rude People
Speaking in public
Ninja Traits
Rank:
 Genin
Village: 
Tanbogakure
Element(s):
Water
Specialties:
Sensory
Clan:
Senju
Bloodline Bonuses:
+25 from Sage's Body
Stats 100
Vigor:
25
Chakra: 40
Speed: 25 (+25)= 50
Strength: 10
The Player 
Other Characters:
Zunair Hyuuga
Faceclaim Name and Series:
Kurama YYH
Roleplay Sample:
Guren Chinoike

Deputy Kage

Survived 2021

You've completed the Christmas Event of 2021 and qualified for the last reward, by partisan you are awarded this fancy badge!

Ryo

: 25650

---




Mizuki Ohta

Kazekage

Survived 2021

You've completed the Christmas Event of 2021 and qualified for the last reward, by partisan you are awarded this fancy badge!

Ryo

: 271150

---




Expand on the appearance please.
Mizuki Ohta

Kazekage

Survived 2021

You've completed the Christmas Event of 2021 and qualified for the last reward, by partisan you are awarded this fancy badge!

Ryo

: 271150

---




Much Better thank you- Approved
Permissions in this forum:
You
cannot
reply to topics in this forum