Kizmaru Senju

Master

Ryo

: 2700

---




Name: 
Wood Release: Wood Human Technique
Element:
Wood
Rank:
A/S-rank
Specialty:
Ninjutsu
Special Jutsu Type:
N/A
Backstory:
-
Appearance: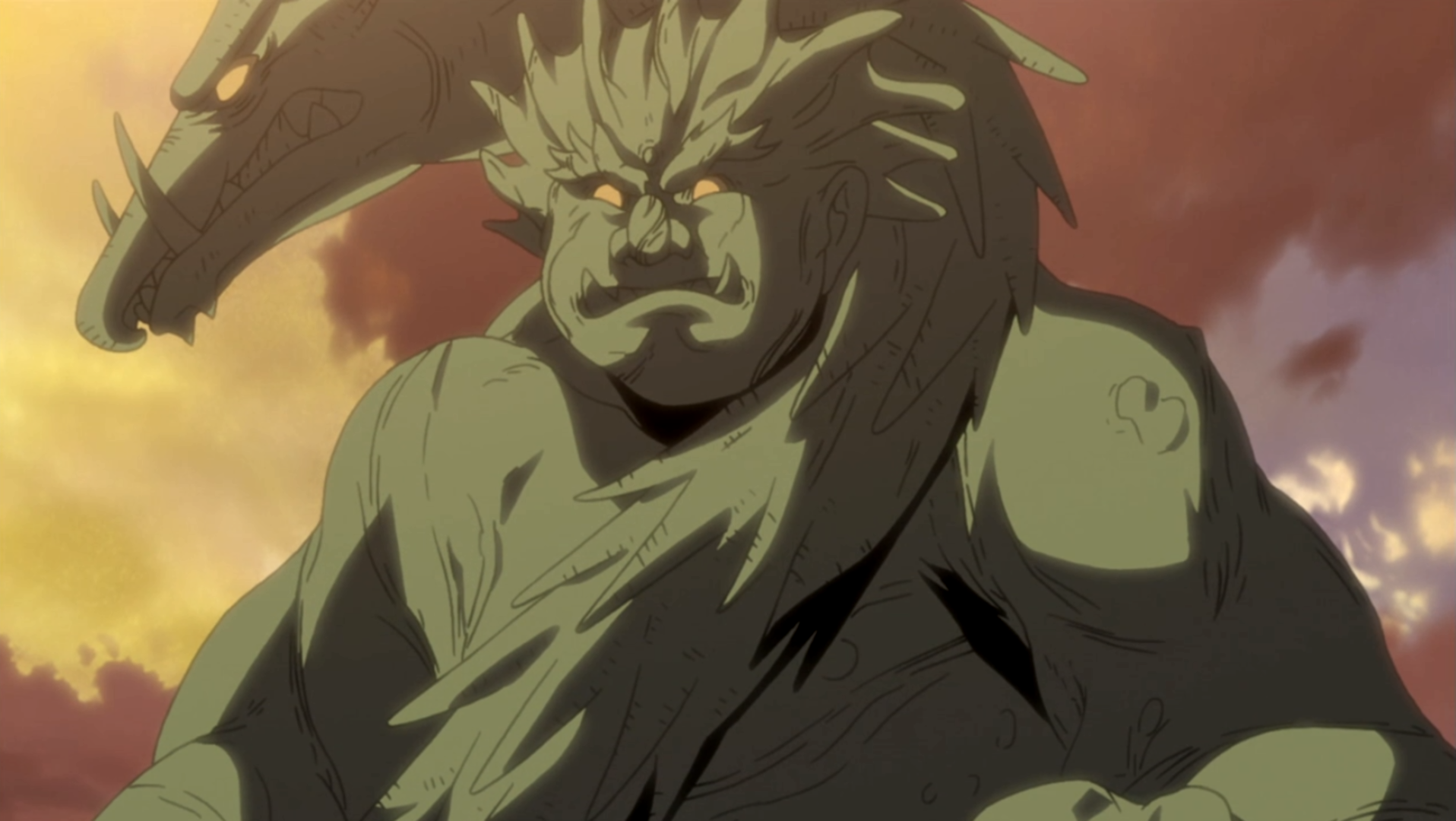 Handseals: 
Snake, Ox, Horse, Boar, Dragon, Snake/Snake, Ox, Horse, Boar, Dragon, Rat, Snake
Duration:
3/4 posts
Cooldown:
 Posts used +1/+2
Range:
20/30 Meters
Power:
 50/Vigor
Speed:
 50/Vigor
Health:
 50/Vigor
Stat Boosts:
-
What it does:
 After forming the required hand seals, the user creates an enormous, 20/30 meter tall, statue-like human out of existing wood or straight from the ground within five meters of the user, but not within 1 meter of another character at jutsu speed. This humanoid creature with a full body and an oni-like face is usually created with a wooden dragon wrapped around its torso and is generally used in battle as an avatar. The construct can move in the same way as any human would, as long as at least a part of its body is within the control range. By maintaining physical contact, the user can control the construct as if he was moving his very own body.
Alternatively, the user can control the construct by creating a wooden tether between himself and the construct that can stretch to up to five meters long. If the construct fully leaves the tether range, it will stop moving and go idle. The human construct can be made with a wood dragon around its neck. The dragon has the benefits of its parent technique, Wood Dragon, and can detach itself from the human construct for up to two posts before forcefully returning to the human construct. The wood dragon can fire the Cutting technique from its mouth for its cost while being utilized through humans. Lastly, the user can utilize the 'Kakuan Entering Society with Bliss-Bringing Hands' technique through the human construct's hand instead. This technique is destroyed when clashing with jutsu or chakra-infused weapons with equal or higher power than this technique's health.
Character Specific:
-
Wordcount to learn:
2,500 | 5,000
Action Cost:
40/80 (Dragon), 20/40 (Dragon) upkeep |100/ 120 (Dragon), 50/60 upkeep
Mastery:
Yes
Bonus Requirements:
Must have learned 
Wood Dragon
Canon, Custom, Bloodline, or Village Exclusive: 
Canon
Original
Zaine

Jounin

Ryo

: 26900

---




Looks good, Trial Approved!
Mizuki Ohta

Kazekage

Ryo

: 233650

---




Ayato Hyuuga

Hogokage

Ryo

: 63283

---




pulling for edits per discord discussion
Ayato Hyuuga

Hogokage

Ryo

: 63283

---




Permissions in this forum:
You
cannot
reply to topics in this forum