Kizmaru Senju

Master

Ryo

: 2700

---




Name: 
Demonic Illusion: False Surroundings Technique
Element:
-
Rank:
 C/B/A
Specialty: 
Genjutsu
Special Jutsu Type:
N/A
Backstory: 
-
Appearance: 
Alters the appearance of an object or an area such that it appears to be somewhere/something else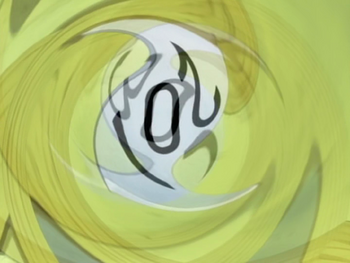 Handseals: 
Ram, Monkey, Hare /Ram, Monkey / Dragon
Duration: 
4 Posts
Cooldown: 
5 Posts
Range:
Up to 20/30/40 meters in diameter
Power:
20/30/50
Speed:
-
Health:
 -
Stat Boosts: 
-
What it does: 
After performing the corresponding hand signs, this technique layers an illusion with invisible chakra that can only be seen by chakra sight over a location using the caster's chakra, causing them to alter the target area's images and visual features in ways they see fit whether it be a minor change like changing a sign's message to completely replacing the visuals of certain objects with other objects of similar mass. All targets share the same visuals of the altered images and appearances. Because of how wide an illusion can be placed over, it makes it easy to trick others. Anywho enter the area or look at the said area affected by the illusion and see the falsehoods without chakra sensory or sight. Depending on the rank being used, only a certain amount of images can be replaced at once. At C-rank, two appearances may be altered at a time. At B-rank, four appearances may be altered at once. And finally, at A-rank, half of the jutsu's area in the range may be altered entirely.
Character Specific: 
-
Wordcount to Learn:
1,000/1,500/2,500
Action Cost:
 20, 10/30, 15/40, 20
Mastery:
Yes 
Canon, Custom, Bloodline, or Village Exclusive: 
Canon
Original
Masashi Uzumaki

Jounin

Ryo

: 35650

---




Ayato Hyuuga

Hogokage

Ryo

: 63283

---




Does this follow the user around?

I believe a limit should be placed on how many "targets" within the area can be affected during such a time.

Additionally, I would like to know if there is a limit on how many of the surroundings/objects can be altered within one area.

Can you make this a C/B/A technique for me, please?
Kizmaru Senju

Master

Ryo

: 2700

---




Ayato Hyuuga

Hogokage

Ryo

: 63283

---




Permissions in this forum:
You
cannot
reply to topics in this forum