Suika Yuki

Jounin

Ryo

: 213500

---




Thu Apr 30, 2020 11:21 am
I can feel nothing at all
Grave Robber
Drug market, Submarket
 Sometimes, i wonder why i ever got in.

WC: 681


It was dusk when Suika found herself close enough to Sunagakure; she sized the sight of what she could see, which; wasn't all that much. After her long travel with the soul purpose of getting the Village Hidden in the Sands, spending most of her days away from villages and smaller areas of population her whole life she paused when she finally spotted the Cleft; rock carved to form an entrance. As she stood staring at the fate before her, she could feel her heart beat fasten; a large gulp she began to shuffle almost forward. At this point she was still unsure if the rumors of the village were still true, and that it was in fact a safe place for her to go, of course only having one way to find out; as she came closer, her eyes wandered around the surrounding area, at first it did not appear to have anyone guarding it. That was until Suika entered The Cleft and noticed nearing the end of the underpass that scaled so much higher than she herself could begin to think she noticed a booth, just big enough to house a single person.

This is when the panic kicked in, either she would have to fight someone, someone in their own natural village, who knows the ins and outs of this structure above her; or to turn and run now. She starred, almost in fear at first. A deep breath, her training coming back to her, and if Shoji could see her know, she could only imagine the beating she would receive for freaking out, weather she looked as if she did or not; he would always know. Her face became almost emotionless, approximately 20 feet from the booth Suika decided then to announce herself; "Hello." She spoke, firmly but not to loudly, as she feared the great Cleft could cause an echo. She paused and waited until a voice came back her way; once she heard it she she would approach the booth, stopping only a few feet away from it. A deep breath, keeping her cool as much as possible, Suika was now in sight; her appearance was obvious at this point.

As per usual Suika wore a very short kimono, tight around the tummy, but loose around the breasts, accompanied by white tights to cover her legs and a flat black shoe; with her body temperature being as low as it was; the actual fact of the hotter weather of the dessert did not bother her, as she found herself almost always cool, and never over heating; so she was sure that the man in the booth found her appearance quite strange, considering the condition of the dessert and village that he could only assume she purposely traveled to. As she looked at him closer, she noticed his his silver hair first, that matched seemingly perfect to his wrinkled but still some what chiseled facial features -- such as his grey eyes, that Suika felt were not only looking at her, but everything else around the two of them. She smiled at his bushy mustache, her father had a similar mustache, as did the older man that she had once traveled with.

Suika shook her head as she would hear the older man speak, as her day dreaming had over took her attention for a moment; "M..My Name is Suika!" She smiled softly, "I heard tell of Sunagakure, and I've coming looking for shelter, and work." Mostly Suika was looking for a place to hide for the time being, but working wouldn't be to bad, and seeing what all she could learn in this new place would be helpful for her travels to come... Or maybe she would stay and end up calling Sunagakure her home; however doubtful she was towards the second option, as she personally had never belonged to a village. Her parents belonged to a village called Kumogakure; a place they always talked about being corrupted and to never go there. Suika took her parents at their word, and would keep her pace far from the place.


-tags-
BREEZESCODES.
Kenshin

Master

Ryo

: 844000

---




Fri May 01, 2020 11:11 am
Han would yawn lightly as he took note of the sun starting to set, something that marked the end of his shift for the day and marked the beginning of someone else's, but whoever had been assigned tonight was running a little late, so it appeared he would need to be the one that greeted the approaching traveller… not that he really minded, but really, quite rude of whoever was taking the night shift. As the figure approached Han's silver eyes would widen in shock… that was quite the attractive young woman, and she was clad in some very revealing clothing… yet she didn't appear to be burnt in the least, let along bothered by the heat of the desert, quite peculiar really. When she began to speak from twenty feet away he would resist the urge to roll his eyes.
"Oi, come a bit closer will ya" The older man would call out, not really shouting but definitely raising his voice a little. As she got closer his eyes would subtly trace over her figure… she was certainly a beauty, not the usual type that came to Sunagakure, that was certain. 
"Gonna need your name and reason for visiting if you wanna enter, official logs and all." The grizzled older man would state without much hesitation, nodding and scribbling her name and reason when she gave them. A Yuki huh… well that certainly explained quite a bit, and he would be willing to place a pretty sizable bet that she was quite well trained… it was all in the way that she carried herself, an instinctual tightness in her form, muscles coiled and ready to run or fight if need be… something that he had long since come to recognise. 
"And with that we're good to go, enjoy your stay in Suna.... you'll find that there ain't a shelter more safe and hospitable for Missing-Nin and Mercenaries in the nations, and there's no shortage of work in there either. If you're lookin' to score some long term contracts, or considerin' joinin' up with our forces, to hospital and ask to speak to Kenshin Uzumaki, the Kazekage. At the very least he'll be able to point you to some people lookin' for someone to do some work, and at best he'll have some work of his own that needs doin'. Oh, and one more thing… watch your back will ya? The shinobi of the village will protect you, but your a pretty woman and a lot of the more undesirables in the village will likely try to take advantage of you." The older man would explain, a small smile on his face for most of it, but that smile turning into more of a grimace near the end. 
TWC: 458
 [Letting Suika into Suna]
[Exit]
400 words towards 8 AP
458 words towards Mercury Release, 552 words remaining. 
Suika Yuki

Jounin

Ryo

: 213500

---




Sun May 03, 2020 11:42 am
I can feel nothing at all
Grave Robber
Drug market, Submarket
 Sometimes, i wonder why i ever got in.

WC 674
---

Health 50
Chakra 75
Stamina 50
Speed 50
Strength 50
---

Total WC 1355
Suika listened to the old man, very closely; she figured if anyone would know the ins and outs of Suna; it be this man sitting at the front -- the one that would determine who could come and go. For some reason; she felt as if she could trust the words of this old man before her, although she would still remain cautious, as strangers could never be fully trusted; it did seem that he in fact had the best interest for her in mind when he gave her a warning to watch her back. He mentioned that the true shinobi of the village would protect her; when he mentioned the fact that she was 'pretty' a small blush would rush into her cheeks, leaving them a slight pink, of course it was something that Suika was able to do subconsciously, a technique that she was taught during her time with Shoji and the others. In all reality, Suika wasn't worried about the 'undesirables'; as she could in fact take care of herself. But her appearance gave her more a weaker sided look, a petite woman, generally speaking, looked weak and easy to take advantage of... Which is what Shoji had explained to her that she wanted, the more weak minded would try to advance and attack her, those weak minded folk she could easily take care of herself. But Suika saw the grimace on the old mans face...
A smile, bright and gentle; Suika's eyes softened, and her stance would also;
"Thank you for the warning, and thank you for the information. I'll make sure to watch my back... You have yourself a good night."
She would give the man a small wave and begin to walk towards the village; only stopping a few feet from actually entering the village. Suika closed her eyes and took a large breath in, she knew that the Kazekage was to be located at the hospital, she wondered partly why he would be there, but figured she would get her answer once she went to find him. She kept playing different scenarios in her head; trying to keep herself calm as she slowly moved her feet one after the other moving closer to entering the village. She looked down, as if there was an invisible force field almost blocking her out; of course that force field was more so her own fear and anxiety from the years of being warned by her own parents that villages weren't a good place for someone like her; and the years she spent with her second family; and becoming fairly wanted.
Suika stood, frozen in what some would call fear; but for her it was weakness; something that Shoji would have taken advantage of; by beating her in one of his various forms of abuse. She took a large breath in, all of the different thoughts that were running throughout her head; she pushed away; focusing on one thing, that thing being her new 'mission'. Enter the village, make her way through the village to the hospital; and meet this Kazekage, the infamous Kenshin Uzumaki; once a missing ninja, now turned Kage of the village hidden in the sands. She focused towards what she could see ahead of her, moving one foot; than the next, right, left, right, left. She would repeat this process in her mind as she counted each step til the old man behind her was something that she couldn't see any further as she turned head after making her way in. Sunagakure... Once a mighty village, reduced after a war... Suika's eyes would scan all the areas as she made her way from the gates to the inner village to meet the man people had once described as a inhuman and monstrous. She would need to prepare herself for her meeting, she wondered if the stories about this man were as true as people spoke... Would he be hideous? Or was that just old stories from people trying to scare a little girl from going to seek the man out.
---
Exit, Going into Sunagakure
Total Word Count 1355
Claiming 13 Stats
Claiming

Claiming 355/2500 WC towards Flash Freeze
-tags-
BREEZESCODES.
Primrose Uchiha

Missing-Nin (B-rank)

Ryo

: 12000

---




Approving, topic exits, entrance and WC towards jutsus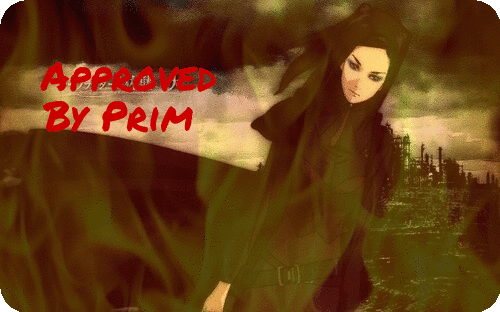 Permissions in this forum:
You
cannot
reply to topics in this forum