Name
: Gentle Fist Art: Sever
Element:
N/A
Rank:
A
Spec Type:
Taijutsu
Backstory:
This technique is Ayato Hyūga's creation, and takes the concept of the Gentle Fist to its zenith. The Gentle Fist is regarded as the one technique that is capable of severing all chakra-based substances with no opposition, due to the nature of the formation of chakra around the body. Applying this concept even further, the user is capable of solidifying the chakra surrounding their hands into a much more dense state.
Appearance:
Handseals:
N/A
Duration:
  1-4
Cooldown:
Rounds used 
Range:  
Hands +10 inches
Power:
50
Speed:
 N/A
Health:
50
Stat Boosts:
What it does:
Ayato uses the nature of the Gentle Fist to solidify the chakra surrounding his hands into a much more dense state that extends ten inches from his palms that acts as both an offensive weapon and a shield. When it makes contact with an opponent during an attack it causes AP reduction equal to the jutsu power in addition to blunt force trauma.  The true power of this chakra density is that capable of, quite easily, cutting through chakra-based projectiles and even elemental techniques without significant opposition, provided they have lower power than the technique itself. 
The essence of this technique is purely based on chakra control, and when challenging a chakra manifestation with actual health, it causes piercing damage.
Character Specific:
Ayato Hyuuga
Wordcount to learn:
4000
Action Cost:
40 - 20 per post after the initial activation
Mastery:
Yes
Bonus Requirements:
Gentle Fist Art: One Blow Body
Canon or Custom:
Bloodline Custom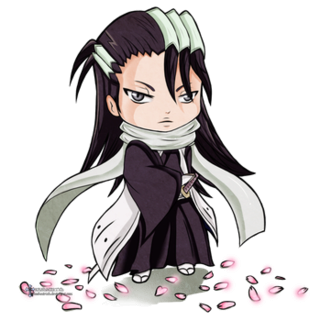 Brief: