Name:
Mutually Assured Speed Stats(M.A.S.S.)
Element:
N/A
Rank: 
S
Spec Type:
Space-Time
Backstory: 
Now that Ita could instantaneously swap others, items, and himself within his dimension, Ita continued to experiment with his ability to warp time and space. He spent time cultivating ideas and pondering over the endless possibilities. Ita had even put so much thought into the logistics of space time techniques that he came to the conclusion that he could travel to a completely different dimension all together. 
Ita wasn't totally sure how to do this however, so by mistake this technique was created when he was trying to teleport himself to another dimension. By trying to break his body down molecularly, he accidentally pulsated space time infused chakra which affected the area around him oddly; causing nearby birds to fall from the sky and animals around him to stop moving completely. After realizing he could utilize such a technique, he spent many nights trying to perfect it so he could gain it's true potential.
Appearance:
N/A | appearance through the eyes of a dojutsu Spoiler: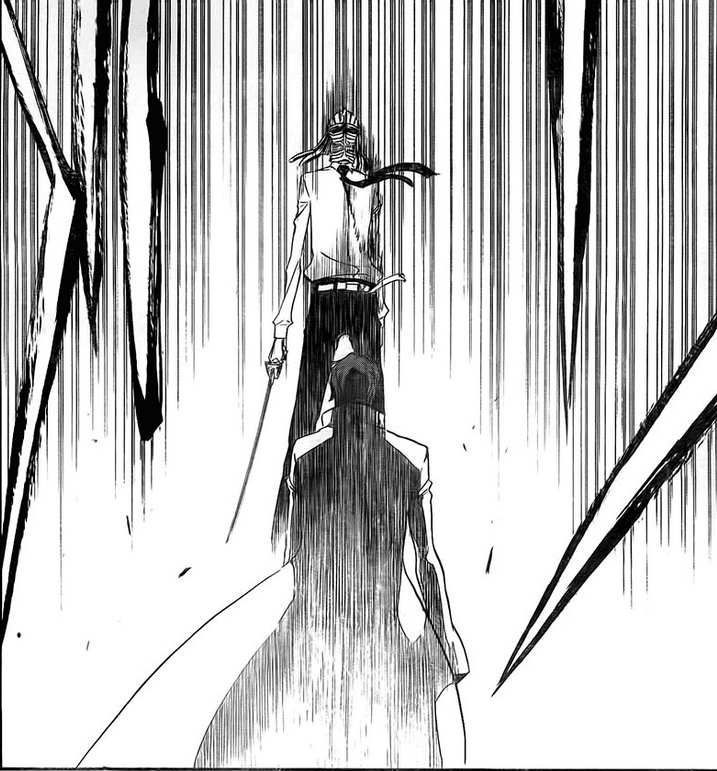 Handseals: 
Dragon-Tiger-Rat-Boar-Ram
Duration: 
Until Canceled
Cooldown: 
Posts +2
Range: 
50 meters in every direction from the user
Power: 
Chakra
Speed: 
Chakra
Health:
N/A
Stat Boosts:
-70 Speed/Chakra and -25RT or +70 Speed/Chakra  +25 RT for the user.
What it does:
By manipulating the fabric of space and time around themselves, the user creates a 'barrier' that reaches 50 meters away from the user in every direction including below the user with the user at the center. The barrier is only visible by the user OR by chakra sensing doujutsu. The barrier always stays centered around the user. Barrier extends at this jutsu's speed stat. By combining his knowledge of Barrier Canopy method, Ita is able to detect movement of any speed within the barrier for an additional 5AP per post, but you still need to be capable in order to react to it in time, so detecting doesn't mean you can automatically dodge it.
Speed: Buff/Debuff
The manipulation of space-time within the barrier causes the speed of any person, object or jutsu the user chooses within the barrier to be decreased by 70. That means this technique is used specifically to slow down or decrease the speed of any person, jutsu or object in motion and within the barrier. People with a strength stat higher than the power of this jutsu can resist the effects. Jutsu with a power, or health if there is no power, higher than this jutsu's power can resist the effects. This technique only affects projectile Jutsu in the aforementioned way, as any technique that is wielded by a user must go by their strength to see if it can move. Any thrown or airborne object that comes within the range of this technique that is not enhanced/manipulated with chakra in any way will immediately have their speed reduced by 70 and are unable to resist the debuff.
If anything's speed drops to 0 by the effects of this technique, it will be completely suspended in place, unable to move in any way. This means that if a bird or some other airborne person/object/jutsu has it's speed dropped to 0, it will stay in the exact same position until its speed increases above 0 again Speed cannot be dropped past 0 from the effects of this technique.
Ita can choose the jutsu/people/things in motion to be affected by this technique to protect against affecting friendlies.
Chakra:
Due to how powerful this technique is and the fact that Ita is allowing his raw s/t chakra to leak out around him, Ita is capable of manipulating others and his own chakra within the barrier. While inside the barrier, Ita is capable of increasing the potency of his chakra giving him the option of boosting his chakra +70 or decrease the potency of another's chakra by 70. Those with a chakra stat higher than the power of this jutsu may resist the effects of the chakra debuff. Any jutsu cast within this barrier with a power less than the power of this jutsu, will have its power decreased by 70.
Due to power balance, Ita may only buff himself or debuff his opponent, he may not benefit from both the buff and debuff at the same time.
This technique is able to be sensed by any chakra sensory techniques due to it's potency, however it is only visible to those who posses chakra seeing dojutsu.
Character Specific:
Ita Uchiha. Is teachable.
Wordcount to learn: 
8,000
Action Cost:
100 to activate 50 upkeep 
Mastery: 
Yes
Bonus Requirements: 
S/T main spec,
Barrier Canopy Method
, 
Canon or Custom:
Custom