Name:
Jinsoku Kougeki - Quick Offensive.
Alternatively:
Element:
N/A
Rank:
A-Rank
Spec Type:
Taijutsu
Backstory:
There once lived a man of great Greed and Physical might, who ruled over a settlement like a King, he ate, robbed, abused and killed as he pleased, crushing any opposition and the wills of his subjects with a cruel iron fist.
One day, a Warrior passed through the town and was appalled with the Greedy King's wicked treatment of his subjects.
The two clashed and with a mighty battle-cry, a barrage of blows were let loose by the Warrior, striking countless blows in the blink of an eye, felling the giant of a man, cracking his armor and laying him low in an instant.
This is a tale passed down throughout the ages, and is one of the many origin stories for this Shinobi Taijutsu art, no one knows it's true origin, but it has spread far across the land and is almost commonplace now.
Appearance: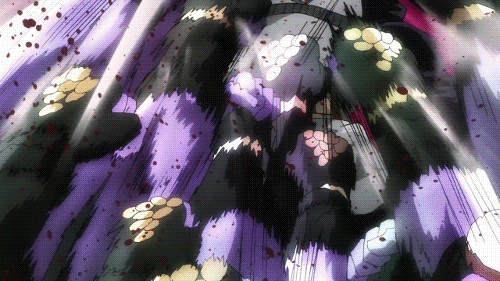 Handseals:
N/A
Duration:
Indefinite
Cooldown:
2X the duration
Range:
Melee Range.
Power:
N/A
Speed:
N/A
Health:
N/A
Stat Boosts:
+50 Speed & Strength - +10 Per successful attack capped at +50.
What it does:
A Taijutsu technique that is quite simple in theory, but to Master, requires rigorous training and absurd speed and strength to make truly effective.
The user strikes their opponent, if attack connects they may follow up with a secondary using the natural momentum and distribution of kinetic energy within their body with amplified speed and power. This can stack five tiers. The user may keep the combo going with consecutive hits, thus retaining the buff, but the power will not increase past five tiers.
+50 speed and strength starter, +20 per connected attack starting from the 2nd attack, meaning you need 6 hits to be at max power.
Cooldown of 2X the combo duration due to the excess of energy used in a short span of time.
Particularly Hot-Blooded Taijutsu user's also accompany this technique with a loud battle-cry.
Character Specific:
No.
Wordcount to learn:
4,000
Action Cost:
40 initial cost, 20 per punch after first round.
Mastery:
No.
Bonus Requirements:
Jounin Rank.
Canon or Custom:
Psuedo-Canon.